Welcome
Apartments Horvat Pag
---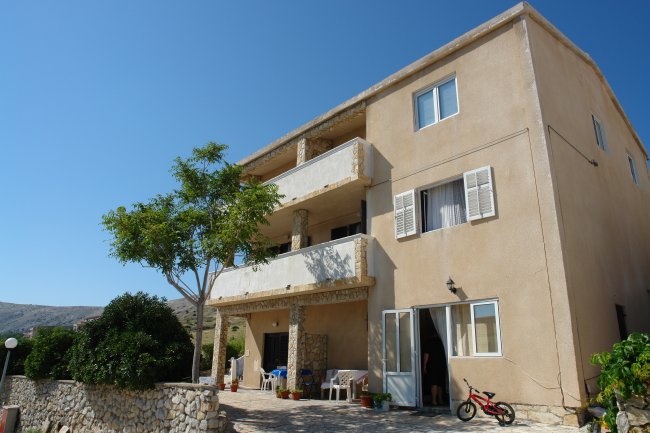 The Horvat family invites you to escape from the mainland to the island of surprises and enter the renaissance oasis of the Town of Pag via a unique rock desert.
You cannot help but enjoy the harmony of beauty and simplicity, the game of white stone and the sun, where the modern successfully combines with the traditional. 27 km of beaches and isolated Pag coves are waiting for you to explore.
Apartments Horvat Pag&nbsp and its hospitable hosts will satisfy everyone looking to get away from the daily routine and have a pleasant holiday with their offer of 4 apartments and affordable prices.
Come and see for yourself – we will be anxiously awaiting your arrival on our terrace with a sea view and a welcome drink.
Welcome to the Town of Pag - the town of tourism on the island of surprises!
Our vision is to offer our guests what we would like to receive. All rooms are air-conditioned and the kitchens are equipped with all necessary appliances for a comfortable stay.

Exclusive full equipped interior


Distance from 3 beaches 200m



City of Pag - the centre of the island, was founded in the 15th century and today is a rarely found well preserved middle age walled-in town. It is the cultural, touristic and the administrative centre as well. The plans for its construction were made by the renaissance architect Juraj Dalmatinac. Valuable cultural and historical monuments are: The parish church of St Mary on Kralja Petra Kresimira IV square (St Valentine's reliquary and a miraculous crucifix), the old Tower, the remnants of the town walls, Duke's palace.
Localization and attractions
3 beautiful natural beaches nearby